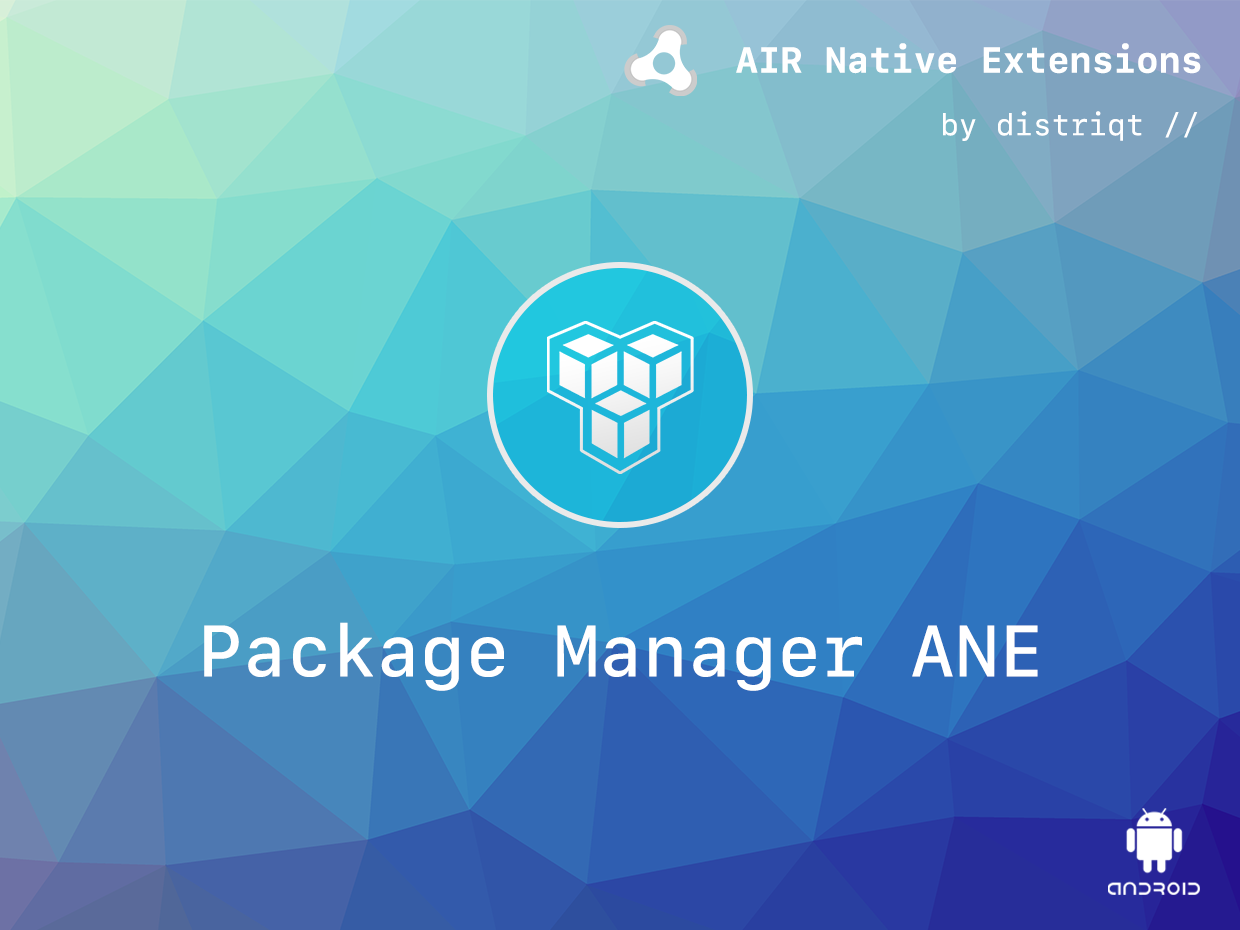 PackageManager
The PackageManager extension gives access to certain features of the Android package manager.
Features:
Receive package added and removed events when other applications are installed or removed from the device
Single API interface - your code works across supported platforms with no modifications
Sample project code and ASDocs reference
Documentation
The wiki forms the best source of detailed documentation for the extension along with the asdocs.
Quick Example:
PackageManager
.
service
.
addEventListener
(
PackageManagerEvent
.
PACKAGE_REMOVED
,
packageRemovedHandler
)
;
function
packageRemovedHandler
(
event
:
PackageManagerEvent
)
:
void
trace
(
"Package Removed::"
+
event
.
packageName
)
;
More information here:
License
You can purchase a license for using this extension:
distriqt retains all copyright.