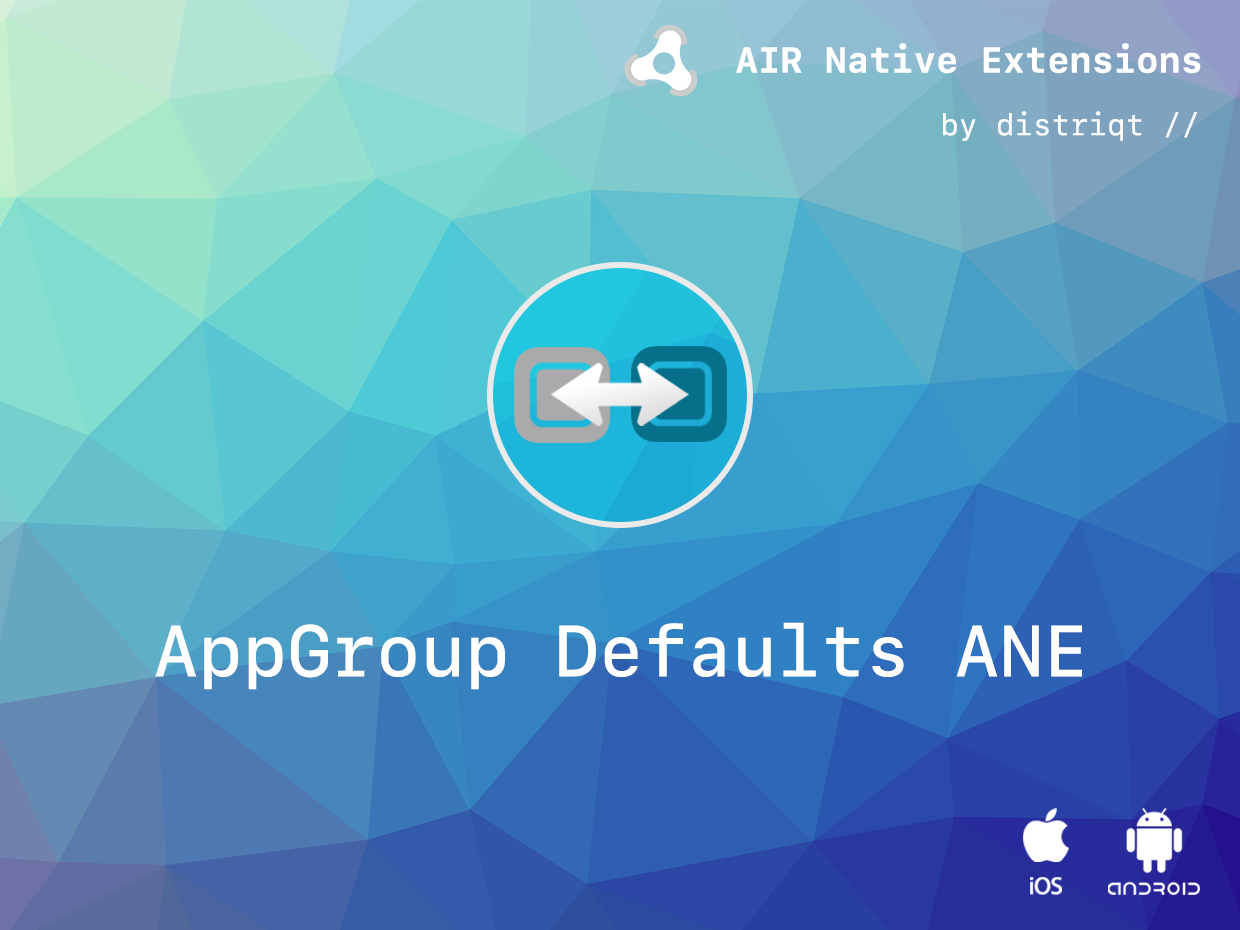 App Group Defaults
The AppGroup Defaults extension provides the ability to be able to share settings in a key-value store between your different applications installed on a users device.
It supports both Unity and Adobe AIR frameworks on iOS and Android, allowing you to share data between frameworks.
Features:
Ability to share key-value settings between applications;

App Group Defaults on iOS;
File or Content Provider based on Android;

Your code works across iOS and Android with minimal modifications;
Sample project code and ASDocs reference;
Documentation
The Wiki forms the best source of detailed documentation for the extension along with the asdocs.
More information here:
License
You can purchase a license for using this extension:
distriqt retains all copyright.